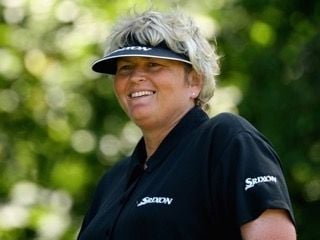 Laura Davies Productions
Contact Us - Regarding golf events hosted by Dame Laura Davies (UK & Worldwide)
Corporate Hosted Golf Days
Dame Laura hosts your company golf day, gives a clinic/exhibition before play, plays 18 holes and presents the prizes after dinner
Corporate Pro Am Days
Dame Laura hosts your day, gives a clinic/exhibition before play, plays 18 holes with a chosen group and presents the prizes after dinner
Tailored specifically to fit your day, we organise and supply the other touring Pros as required
Pro Am days normally work best with groups of one Pro and three Am's
An example of a standard Pro Am would include Dame Laura and 19 other women Pros, allowing for 60 invited Am guests to participate within 20 Groups of 4
Please note, as standard with both days listed above we simply facilitate Dame Laura and/or the other Pros if required for your golf day.
However we can provide (at extra cost) a representative to help with the organisation of your day and to also attend the day itself.
Please Contact Us by email with inquiries regarding Hosted Days or Pro Am's
LD Sports Management
Contact Us - For general enquires regarding Dame Laura Davies including -
Sponsorship Opportunities - Sponsor Laura and receive brand exposure on the world tours
Company Ambassador - Dame Laura Davies - your company Ambassador?
Personal Appearances - Conference Speaking / Openings / TV & Radio / General
Dame Laura Davies / Corporate Golf UK / Corporate Golf Days UK / Corporate Golf Events UK