LD Sports Management - Contact Us

General enquires regarding Laura Davies for - Sponsorship / Ambassador Role / Personal Appearances / Corporate Day Appearances
Laura Davies Productions Contact Us
Enquiries regarding corporate Pro Am events
LAURA DAVIES CORPORATE PRO AM EVENTS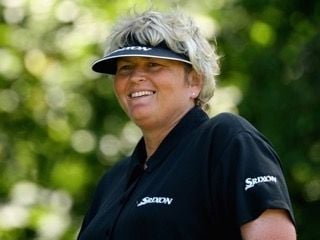 Hosted by Dame Laura Davies - member of The World Golf Hall Of Fame
A unique experience playing golf with Laura Davies and some of the Ladies European Tour Pros
Guests, clients and staff are treated to a wonderful day of golf and hospitality with the women professionals
BENEFITS : AN ENJOYABLE DAY OUT - GOOD GOLF - GOOD COMPANY - A NEW EXPERIENCE
The golf course is the perfect place to build relationships with new clients
Reinforce relationships with existing clients
Thank customers for their valued business
Treat your hard working employees to a great day out
COMPANY PRO AM GOLF DAYS AT SELECTED UK VENUES (Or choose your own venue)
* Hosted by World Golf Hall Of Fame member Dame Laura Davies.
* Invite up to 66 clients/guests/employees to play with the women professionals.
* Your invited guests will play in a four ball, 1 Pro and 3 Am's in up to 22 teams.
* An Exhibition/Clinic by Laura on the driving range before play.
* Itinerary for the day - Breakfast, Clinic/Exhibition on the range followed by an 18 hole shotgun start at 12 noon.
* Refreshments in the 19th hole after play followed by an evening dinner/BBQ and prize presentation by Laura to round off your day.
* Pro competition (stroke play). A team Pro Am competition (stableford) and an individual amateur competition (stableford).
* Prizes will be awarded for each Am competition. The Professionals will compete for a prize purse.
* An opportunity to promote your Pro Am golf day and your company/brand via our digital media partner.
* A Live scoring system.
* A Professional photographer to capture images of the day.
* Opportunity to raise funds for The Laura Davies Foundation and your chosen company charity.
* Or we can tailor your day to fit your companies exact requirements.
For more information on our Corporate Pro Am events please Contact Us - (Laura Davies Productions)
Laura Davies Productions Ltd - Pro Ams UK / Corporate Golf UK / Corporate Golf Days UK / Corporate Golf Events UK