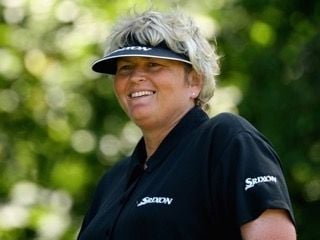 Laura Davies Productions
Contact Us - Regarding golf events hosted by Dame Laura Davies (UK & Worldwide)
Corporate Pro Am Days - Dame Laura Davies hosts your company golf day - A corporate Pro-Am day playing with Laura and other Women's Tour Pros
Corporate Hosted Golf Days - Dame Laura hosts your company golf day

All days include an exhibition/clinic by Laura on the range, 18 holes of golf and the opportunity for guests to mix with her both before and after play and your prizes given out by Dame Laura after dinner.
Dates for these days can always be found, but they also work well when Laura is playing in a tournament reasonably close to your company day venue.
See Laura's 2018 schedule.
LD Sports Management
Contact Us - For general enquires regarding Dame Laura Davies including -
Sponsorship Opportunities - Sponsor Laura and receive brand exposure on the world tours
Company Ambassador - Dame Laura Davies - your company ambassador
Personal Appearances - Conference Speaking / Openings / TV & Radio / General
Dame Laura Davies / Corporate Golf UK / Corporate Golf Days UK / Corporate Golf Events UK