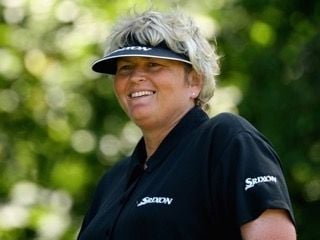 Helping To Make A Difference
In 2015 Laura set up her Foundation with the objective of raising money for causes that are close to her heart in the UK and Worldwide.
Below are three areas that The Laura Davies Foundation will focus on helping going forward.
1. Children's Charities (UK & Worldwide)
2. Junior Golf (UK & Worldwide)
3. Animal Welfare Charities (UK & Worldwide)
4. Special Donations - From time to time the Foundation may make donations outside of its remit above.
CHARITIES & CAUSES SUPPORTED SO FAR.
A Special Donation was made to Breast Cancer Care (UK) - A charity that offers care, information and support to people affected by breast cancer.
A Special Donation was made to ISPS Handa (Japan) - An organization that supports blind and disabled golf Worldwide.
The Foundation takes a lot of time and great care in selecting which charities or causes it supports and can only help so many, so we would ask that you please do not contact us regarding potential funding for a particular charity or cause.
Run a charity golf day at your own golf club (UK or Worldwide) in aid of Laura's Foundation
Laura Davies Productions strives to find different ways to raise money for the Foundation with fund raising initiatives.
You can help the cause by running a charity day at your own golf club in aid of Laura's Foundation.
If required, we can provide you with an information document on how to run a succesful charity golf day

These days can be a lot of fun and can even turn into annual club events. Within our guide we suggest some different ways in which to run the competition side of things, advice in general and how to maximise the amount of money raised. Your club members will compete for a "Laura Davies Foundation Trophy".
Your golf club and the name of the main organizer/s of your event will go on to a roll of honour list here on the Foundation page, to highlight the golf clubs and individuals around the world who have helped to raise funds for Laura's Foundation in this way.
Interested parties please Contact Us for more information.

MAKE A PERSONAL OR BUSINESS DONATION
Any support with individual donations to the Foundation no matter how small or large will be of great help.
The Foundation would also welcome donations from within business. Your business name will appear here on the Foundation Page. Minimum dontation applies, please contact us first before making a donation.
Please feel free to donate to The Laura Davies Foundation below via PayPal.
You can choose to simply make a one-off donation or set up a recurring monthly donation.
You can either pay directly from your PayPal account or simply by debit or credit card via PayPal below.
Thank you for helping Laura to make a difference.
The Laura Davies Foundation
Corporate / Business Supporters - Laura would like to thank the following supporters for their donations to The Laura Davies Foundation.
TESCO
CONTACT US - ABOUT BECOMING A CORPORATE / BUSINESS SUPPORTER
LAURA'S SPONSORS - LYNX GOLF / GOLF IN DUBAI / TITLEIST / ISPS HANDA
The Laura Davies Foundation - Company Number 09563743 - 12 Bolton Street London W1J 8BD